Need urgent support? Call Brent council's helpline for support on 020 8937 1234 open 8am to 8pm, Monday to Friday and 9am to 5pm, Saturday and Sunday. You are advised to make contact with providers before visiting an activity.
Counselling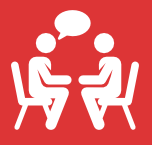 Counselling is a 'talking therapy' that involves a trained therapist listening to you and helping you find ways to deal with emotional issues.
Sometimes the term "counselling" is used to refer to talking therapies in general, but counselling is also a type of therapy in its own right.
Counselling can help you cope with:
a mental health condition, such as depression, anxiety or an eating disorder
an upsetting physical health condition
a difficult life event, such as a bereavement, a relationship breakdown, school or work-related stress
difficult emotions – for example, low self-esteem or anger
other issues, such as sexual identity